China's animal torture internet channels
China's animal torture internet channels gain huge following from making a show out of cruelty
One of the most popular channels, which features live footage of wild animals being hunted, abused and killed, has over 460,000 subscribers and 10,000 viewers per video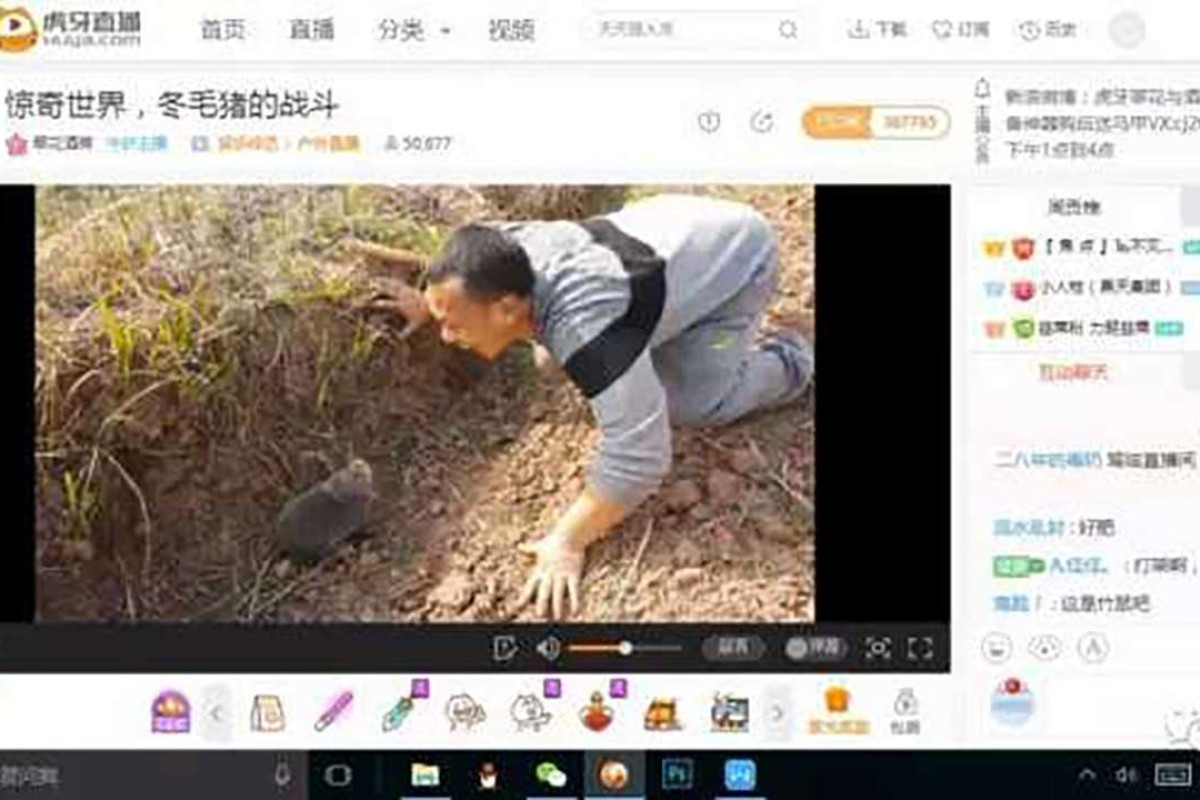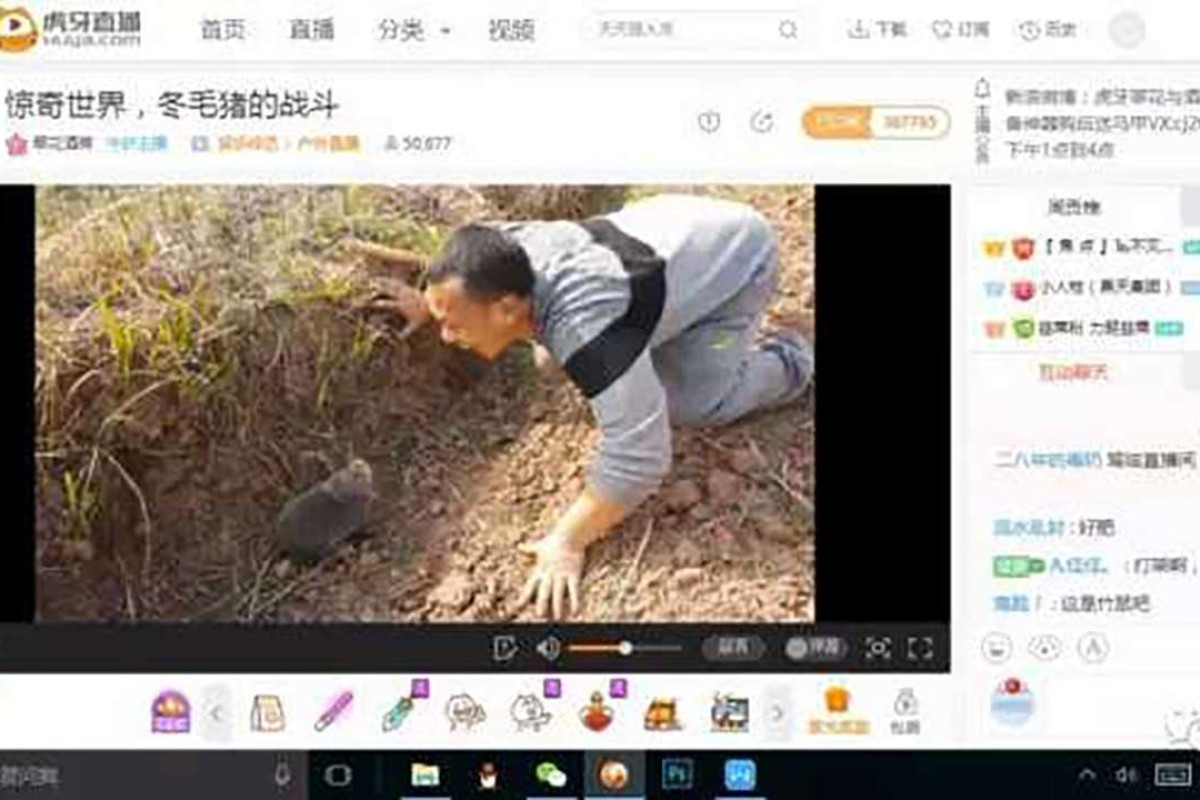 A screen shot of one of the animal abuse online channels showing a man tormenting a bamboo rat. Photo: Handout
Chinese hunters are making profits from broadcasting the torture and killing of wild animals online, a newspaper reports.
The live shows are broadcast on online platforms where viewers can subscribe to their channels to watch wild animals, including protected species, being hunted, tortured and killed, The Beijing News reported.
Wild animals slaughtered live on internet channel by group in China
One of the most popular channels on live cast platform Huya.com has more than 460,000 subscribers with an average of 10,000 viewers.
In one of the many reported examples, two men were seen using illegal devices such as electronic traps and a spring-loaded foot trap.
The Beijing News reported that two men who broadcast a live capture on March 1 had brought traps and hunting tools to a mountainous area where they captured two protected bamboo rats.
The broadcast showed the men coaxing the animals out of caves into a pit they had dug, where they made the two bamboo rats fight each other.
The two men were seen kicking the creatures back into the pit when they tried to escape, and further tormenting them with tree branches, causing the rats to fight continuously until one was covered in blood.
In another show on March 6, the same hosts were seen collecting birds from traps they had set earlier. However, the immobilised birds had been dismembered by other wild animals.
Making a killing from killing: Chinese activists fear revision of wildlife protection law will only increase abuse of animals
During the show, one of men said "today we will eat so many birds until we puke", referring to seven other traps that were yet to be cleared.
Wild animal torture shows are found on many of China's online live cast platforms and have a strong following despite repeated complaints from animal activists since last July.
Other protected wild animals being featured in the shows include owls and bamboo chickens.
Hits: 106