Alexander Zakharchenko, prime minister of the separatist Donesk People Republic has called the US-EU installed regime in 
Kiev
 as controlled by
miserable Jews
. I know pro-Israel Ukraine's president 
Petro Poroshenko
 and several of his regime members are Jewish. However, no one in his right mind will call them "miserable" as all of them including the opposition woman-leader 
Yulia Tymoshenko
 are lla millionaires.
On January 27, 2015, two Israel-First fanatic anti-Muslim Jew and architect of French war on Libya, Bernard-Henri Levy and billionaire George Soro in an Op-Ed at the Jew York Times said:
"Ukraine will defend itself militarily, but it urgently needs financial assistance. The immediate need is for $15 billion. But to ensure Ukraine's survival and encourage private investment, Western powers need to make a political commitment to provide additional sums, depending on the extent of the Russian assault and the success of Ukraine's reforms."
On February 4, 2015, Barack Obama's choice for defense secretary Ashton B. Carter told Washington Post, an Israeli hasbara organ that he is very much inclined to provide Ukraine with arms against Russia.
The Washington-based Atlantic Council of the United States with cooperation of Jewish think tanks Brookings Institute and the Center for a New American Security in its February report has urged Obama administration to arm Kiev regime against Russia.
"Such action would contribute to helping Ukraine restore control over its border and territory in the Donbas provinces of Donetsk and Luhansk. A stronger Ukrainian military, with enhanced defensive capabilities, will increase the prospects for negotiation of a peaceful settlement. When combined with continued robust Western economic sanctions, significant military assistance to bolster Ukraine's defensive capabilities will make clear that the West will not accept the use of force to change borders in Europe. President Putin may hope to achieve glory through restoring, through intimidation and force, Russian dominion over its neighbors. But a peaceful world requires opposing this through decisive action."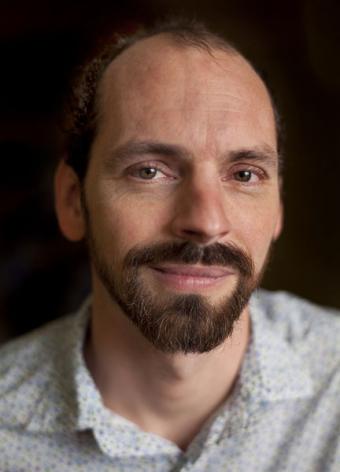 In September, 2014, Jew professor Joshua Tucker (New York University) announced the founding a new anti-Russia propaganda website, VoxUkraine. Tucker has its own blog at the Washington Post.
Top EU officials, rather than Russia, threatened Ukraine with a coup d'état if Kiev refused to sign an association agreement in 2013, Nikolay Azarov, Ukraine's former prime minister, said.
"I've never heard neither Putin nor Medvedev saying that if you sign an agreement with the EU, you'll have a different government. But I've heard [EU Commissioner for Enlargement and Neighborhood Policy, Stefan] Fule, repeatedly saying that if you don't sign then the other government will sign it,"Azarov said at the presentation of his book 'Ukraine at a crossroads. Prime Minister's notes' in Moscow.
River to Sea
 Uprooted Palestinian   
The views expressed in this article are the sole responsibility of the author and do not necessarily reflect those of the Blog!
Source Article from https://uprootedpalestinians.wordpress.com/2015/02/06/donetsk-pm-ukraine-run-by-miserable-jews/
Hits: 435