The bears are suffering a trifecta of terror today.
First, Draghi threw in the towel said he would be cutting rates soon.
Second, Powell is expected to unleash the dovish floodgates tomorrow.
And finally, moments ago, Trump restored hope that a trade deal may be forthcoming at next week's G-20 when he tweeted that contrary to conventional expectations, he will be having an "extended meeting" with Xi next week..
Had a very good telephone conversation with President Xi of China. We will be having an extended meeting next week at the G-20 in Japan. Our respective teams will begin talks prior to our meeting.

— Donald J. Trump (@realDonaldTrump) June 18, 2019
The news sent USDJPY surging…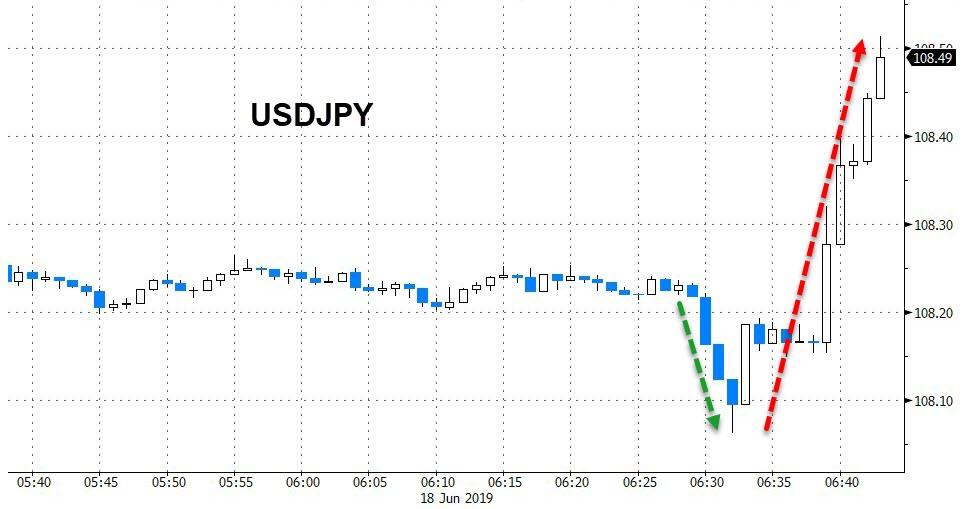 … the Dow soaring more than 300 points…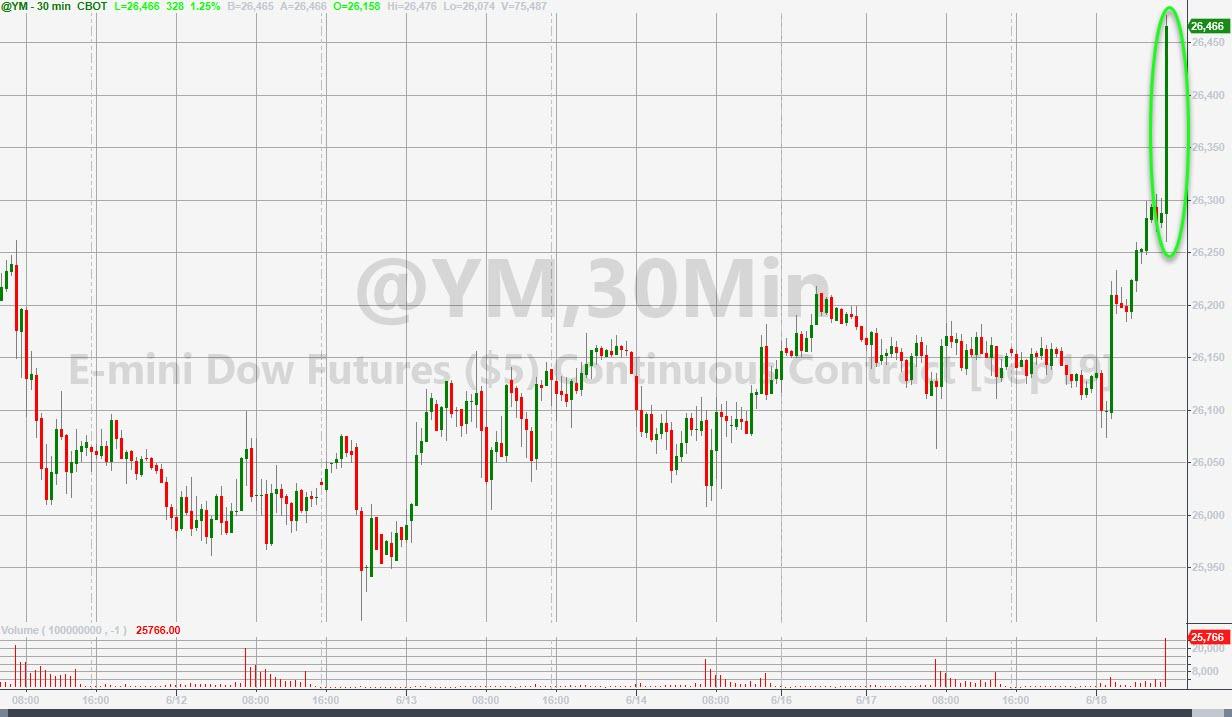 … and the S&P approaching all time highs.
So what does this mean for the Fed: with a glimmer of hope now appearing that trade war may be ending, and with the S&P at all time highs, just how does Powell announce a rate cut tomorrow? We'll find out in just over 24 hours.
Source Article from http://feedproxy.google.com/~r/zerohedge/feed/~3/ZA7NEkc-GAg/dow-soars-after-trump-says-he-will-have-extended-meeting-xi-next-week
Hits: 58