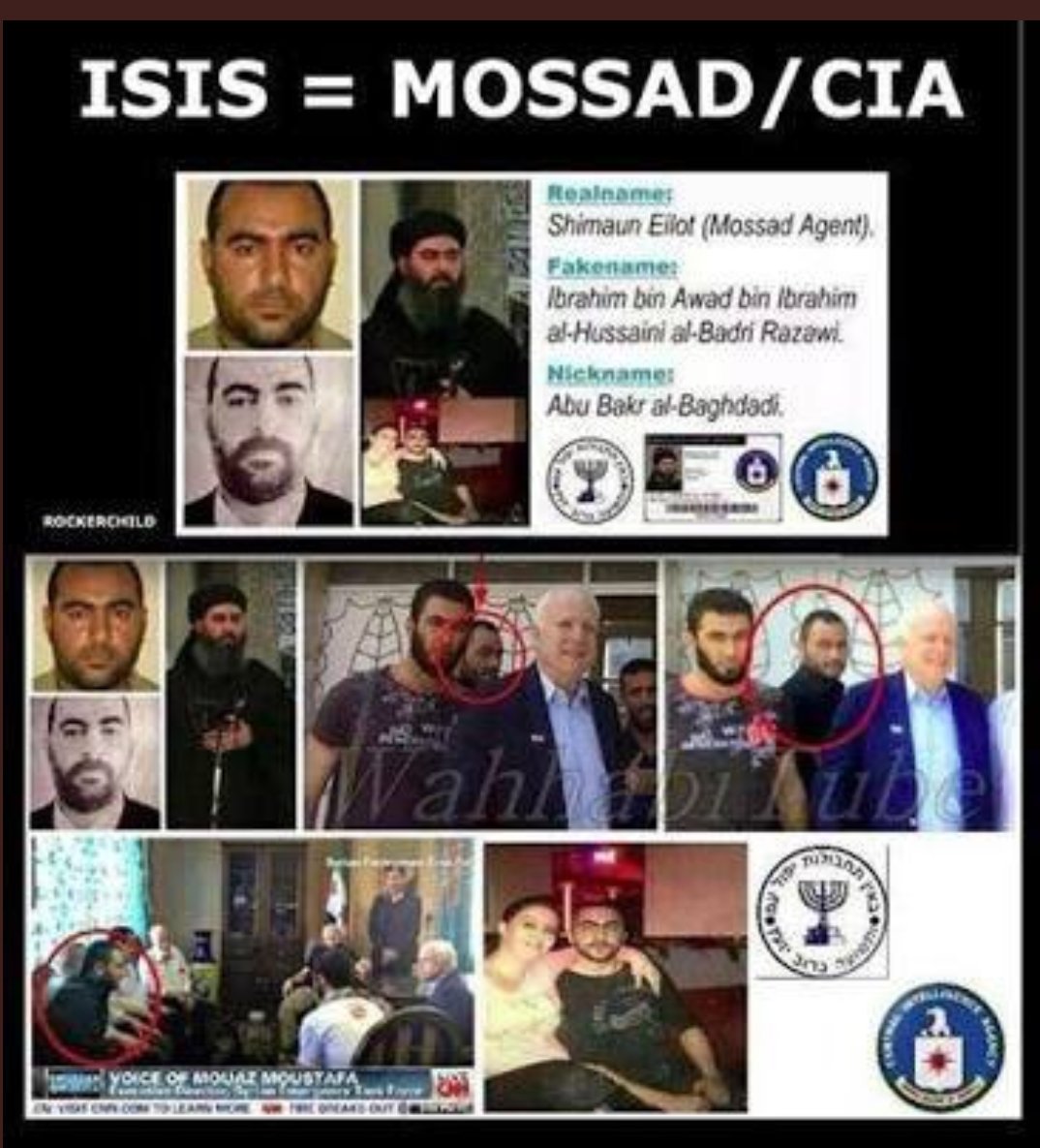 US-Iran: Inverted Reality, Real War
by Tony Cartalucci
June 3, 2019 (Tony Cartalucci – NEO) – In its march toward yet another war, the United States accuses Iran of using military force to establish itself as a "regional hegemon." It accuses Iran of being the largest state sponsor of terrorism in the world. It accuses Iran of aiding rebels in Yemen, the government in Syria, and Hezbollah in Lebanon.
But what the United States leaves out about Iran is just as important as what it accuses Iran of.Familiar Lies
For one, the Middle East already has a regional hegemon – the United States.Even the wildest accusations against Iran regarding state sponsored terrorism pale in comparison to Al Qaeda and the self-proclaimed Islamic State (ISIS) whose terrorism spans the globe, including standing armies operating in Libya, Syria, Yemen, and Afghanistan – several of which Iran itself is specifically fighting.
The US also supports terrorist organizations within Iran including the Mojahedin-e Khalq (MEK). MEK enjoys the support of National Security Adviser John Bolton – who lobbied for them for years while they were listed as a foreign terrorist organization by the US State Department itself.
US proxy wars against Libya, Syria, and Yemen also sought to eliminate political and military blocs allied to Tehran. Coupled with deliberate, crippling economic sanctions and a campaign of admitted and concerted political subversion aimed at Iran itself – the US has all but declared war against Iran.Iran finds itself on the US regime change "hit list," dubbed the "Axis of Evil" by US President George Bush who presided over the invasions of Afghanistan and Iraq. On the list alongside Iran was Libya – now a divided and destroyed failed state after US military intervention there in 2011 – as well as Syria which still faces US-backed militants and a still-ongoing US military occupation of its territory.
However – it is not entirely true, and it omits mention of state sponsored terrorism that eclipses it even if it were.Groups like Hamas actually fought against Damascus and its Iranian allies during the recent conflict in Syria – calling into question claims of "Iranian state sponsorship" of Hamas.
While US accusations against Iran regarding "state sponsorship of terror" remain nebulous, US intelligence agencies themselves have admitted the US and its allies' role in the creation of terrorist organizations like ISIS.The US Defense Intelligence Agency (DIA) – for example – as early as 2012 had noted (PDF) a Western and Persian Gulf-led conspiracy to create what it called at the time a "Salafist" [Islamic] "principality" [State] precisely in eastern Syria where ISIS would eventually find itself based.
The DIA document would explain (emphasis added):
If the situation unravels there is the possibility of establishing a declared or undeclared Salafist principality in eastern Syria (Hasaka and Der Zor), and this is exactly what the supporting powers to the opposition want, in order to isolate the Syrian regime, which is considered the strategic depth of the Shia expansion (Iraq and Iran).
On clarifying who these supporting powers were, the DIA memo would state:
The West, Gulf countries, and Turkey support the opposition; while Russia, China, and Iran support the regime.
Again and again over the past two years, a military coalition led by Saudi Arabia and backed by the United States has claimed it won decisive victories that drove al-Qaida militants from their strongholds across Yemen and shattered their ability to attack the West. 

Here's what the victors did not disclose: many of their conquests came without firing a shot.
That's because the coalition cut secret deals with al-Qaida fighters, paying some to leave key cities and towns and letting others retreat with weapons, equipment and wads of looted cash, an investigation by The Associated Press has found. Hundreds more were recruited to join the coalition itself.
CNN in its article, "Sold to an ally, lost to an enemy," would admit (emphasis added):
Saudi Arabia and its coalition partners have transferred American-made weapons to al Qaeda-linked fighters, hardline Salafi militias, and other factions waging war in Yemen, in violation of their agreements with the United States, a CNN investigation has found.
Conversely, the United States still possesses the largest economy and military on Earth and has a demonstrated track record of falsely accusing nations of various provocations to initiate devastating wars of aggression.
Thus chaos is the only environment in which US primacy over the region can continue to thrive – justifying military bases and the billions of dollars needed to build, occupy, supply, and expand them, justifying military interventions – direct and by proxy – pressuring governments to either join or defend against them, and justifying immense weapon sales to allies like Saudi Arabia and the United Arab Emirates to keep those interventions going.
It is a multi-trillion dollar industry, and one only Washington is shameless enough to openly and continuously promote. There is no lie too big or disgraceful to keep America's last major export of chaos profitable.
Source Article from http://themillenniumreport.com/2019/06/iran-the-last-bulwark-against-zio-anglo-american-terrorist-groups-in-the-mideast/
Hits: 176