Matteo Salvini just told Jean Claude Juncker and holders of Italian bonds 'va a fanculo' because Italy no longer has time for Europe's outdated and oppressive fiscal rules.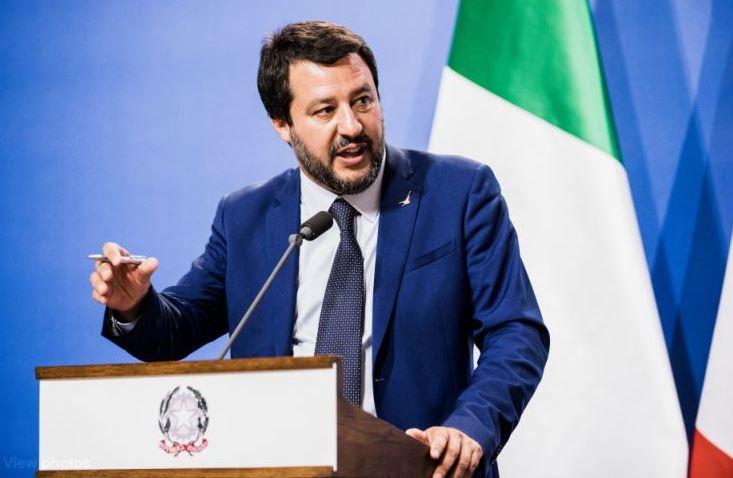 During events in Verona and Rome, Salvini went back on the budget offensive, insisting that the League and Five Star would deliver on the package of stimulus measures they incorporated into the 2019 budget – even if the latest batch of European Commission projections suggest that the deficit will be much wider than initially anticipated.
"If we need to break some limits, like the 3% or the 130-140%, we'll go ahead," Salvini told reporters in Verona. "Until unemployment is halved in Italy, until we reach 5%, we'll spend everything that we have to spend."

"If someone in Brussels complains, that's not our problem," Salvinis said. He added that the bloc's fiscal rules are "outdated, old and imposed without any sense by the EU."
Later, during an event in Rome, Salvini said he is "absolutely" not concerned about "lo spread" – a statement seemingly intended to rile bond markets. Salvini said he wants to reduce Italy's debt, but it needs to happen through economic growth, not more austerity. Europe won't like that at all.
The League leader, who is widely believed to be the most influential figure in Italian politics, has continued to deny rumors that he's maneuvering to abandon the Five Star Movement as coalition partners, but senior officials are increasingly worried about how Italy will produce a budget for 2020, particularly if the ruling coalition collapses and another general election takes place in the fall.
Unsurprisingly, Italian yields continued their push higher on Wednesday, while yields on German bunds moved lower, pushing "lo spread" to new YTD wides.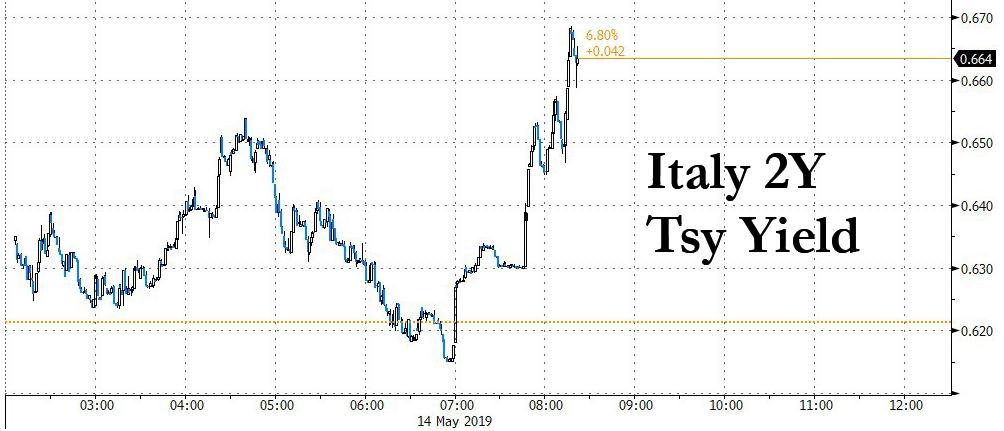 If the League storms the upcoming EU Parliamentary elections later this month, it could embolden Salvini to try and drop the Five Star Movement and seek a more suitable coalition partner, perhaps Silvio Berlusconi's Forza Italia, though both Salvini and M5S leader Luigi Di Maio insist the government will finish its five year term.
Source Article from http://feedproxy.google.com/~r/zerohedge/feed/~3/TlujwmBD_no/lo-spread-hits-2019-highs-salvini-spits-european-budget-rules
Hits: 67