Thousands of anti-fascist protestors gathered in central Stockholm today as the small neo-Nazi "Party of the Swedes" held a demonstration in Gustav Adolf Square close to the Royal Palace in the heart of the city.

UPDATES: New information became available about state repression of social activists who fight nazis and racists. Prior to the massive protest, to which some 14,000 people seem to have participated, some 30-50 armed police stormed the cultural center Cyclops in Högdalen in southern Stockholm, in a clear attempt to harass activists; police called their repression "anti-terrorist operation". They found some 40 people eating oatmeal. 
"Police interrogated anti-racist activists and done a search on the hunt for weapons. Police intervention is assumed to target people who are planning to participate in today's rally against the Nazi Party of the Swedes in the Royal Garden. Among them there were several people who came from Denmark."
A battalion of cop cars suddenly surrounded the center in the morning of August 30, hours before the demonstration against the nazi party taking place in Stockholm.  40 activists were in the center at that time. "We were sitting at the table and eating porridge when some fifty cops threatening us with batons stormed in", said one activist, Magnus. "They dragged us out of the house one by one. Then they checked the entire house, looking for weapons. They found nothing." In spite of their abuse, cops arrested 7 of them. "When we released the police said: "Either you go back into the house or stay here." So now we are sitting inside the house. They hold seven outside, we do not know what happens." "This is typical of repression, the police harassing anti-racists. But everyone just became even more excited to go and demonstrate," said Magnus.
On Sunday morning, cops cars returned again at the cultural center.
Police repression could not stop some 14,000 people taking it to the streets against racists and nazis in Stockholm, who were protected by cops. But police repression continued, spy cops were among the demonstrators, as shown in this pics, via @fckcps1: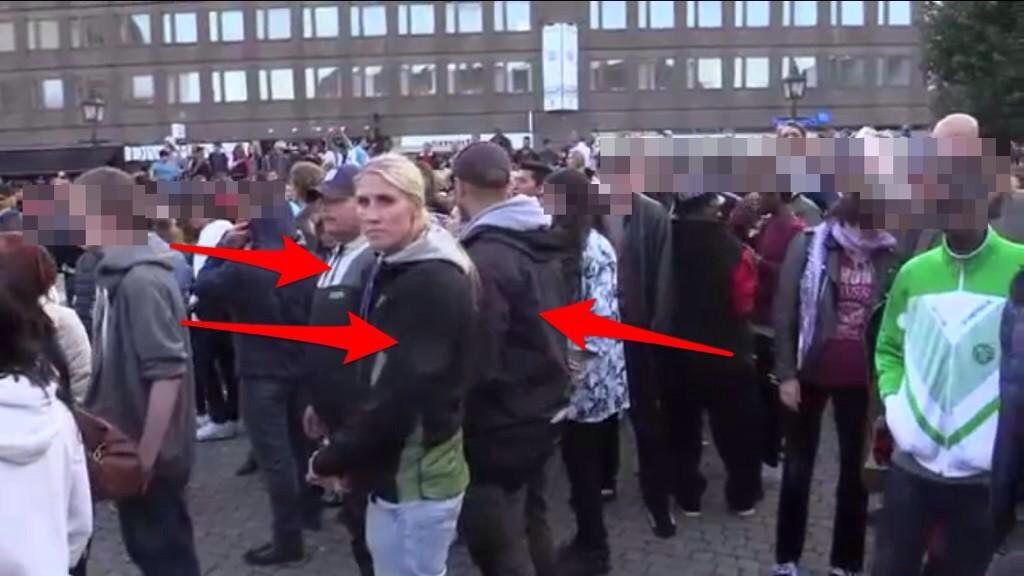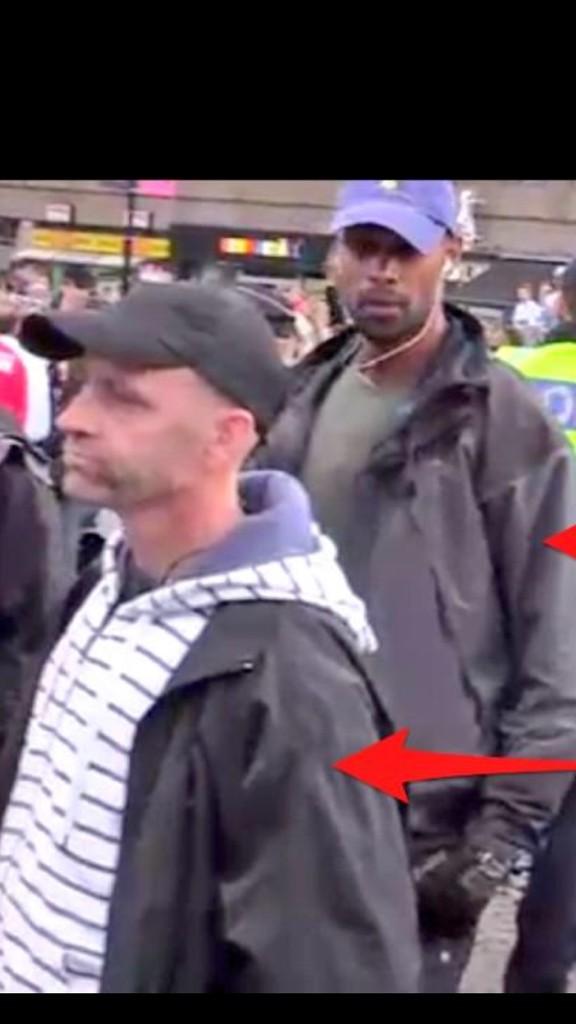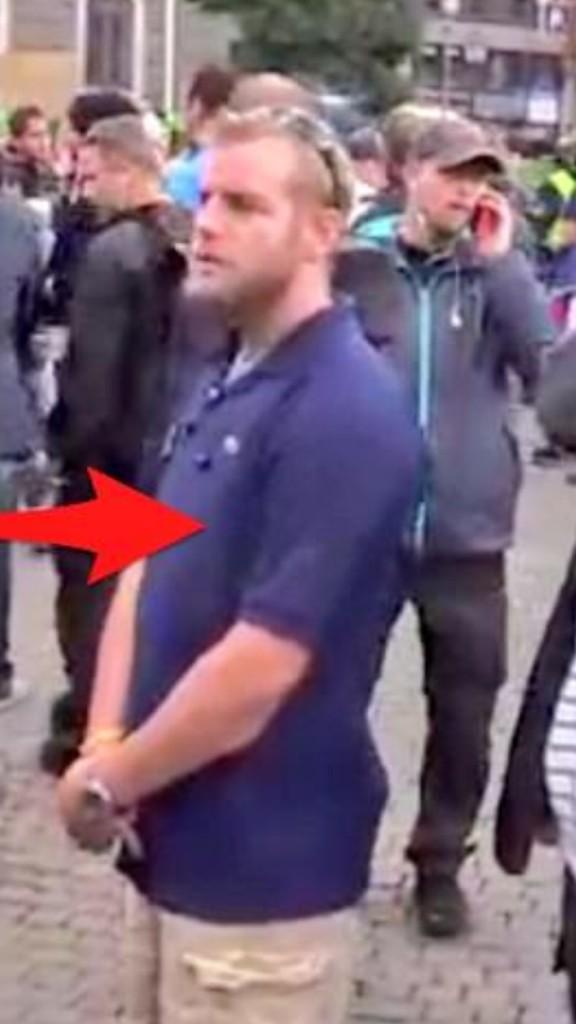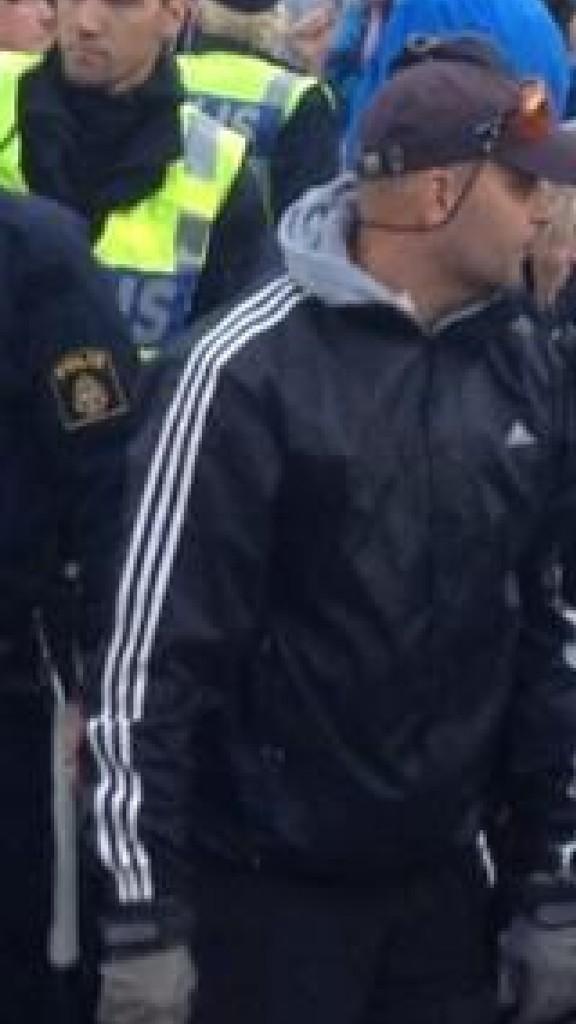 Spy cops dressed up as construction workers, clerks. 
EARLIER: The massive police presence was deployed to protect nazis and repress counter-demonstrators. Riots broke out after police incited tensions when they attacked, for no reason, and beat down a demonstrator against nazis, as seen in this images: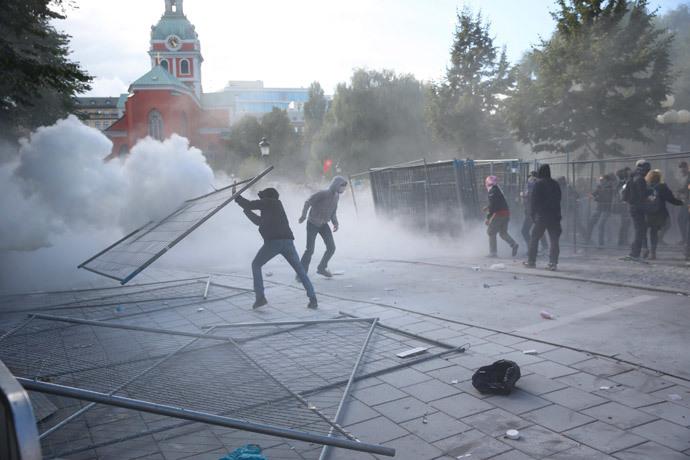 Sweden is breaking UN convention when allowing nazism to abuse freedom of expression – even spending public resources to their benefit-, especially since nazis are determined to destroy such civil liberties.
The nearby Royal Opera House shut its doors and put up pro-diversity posters in protest at the Nazi demo outside. A nearby church also rang its bells as it held a service in protest at the demonstration.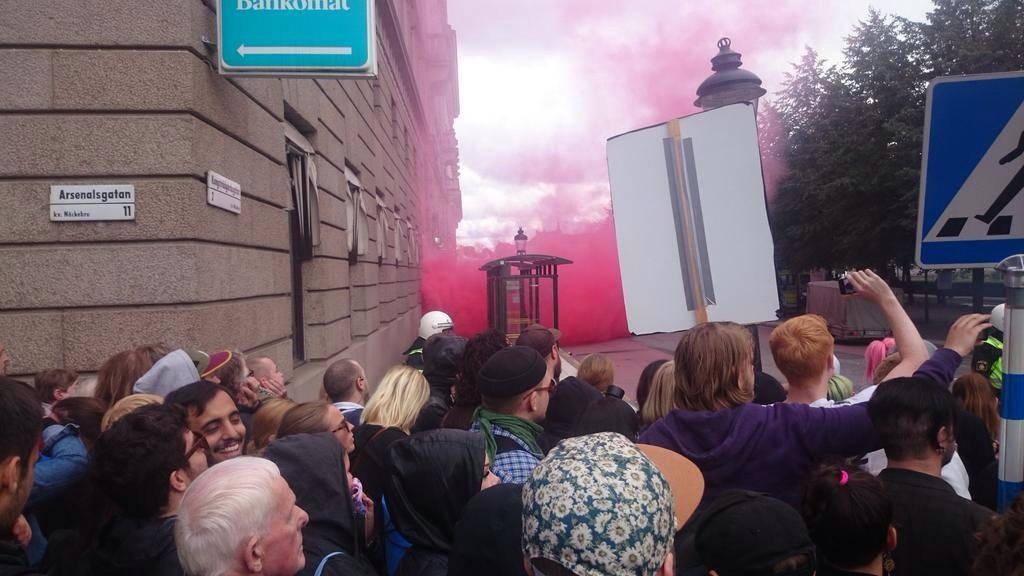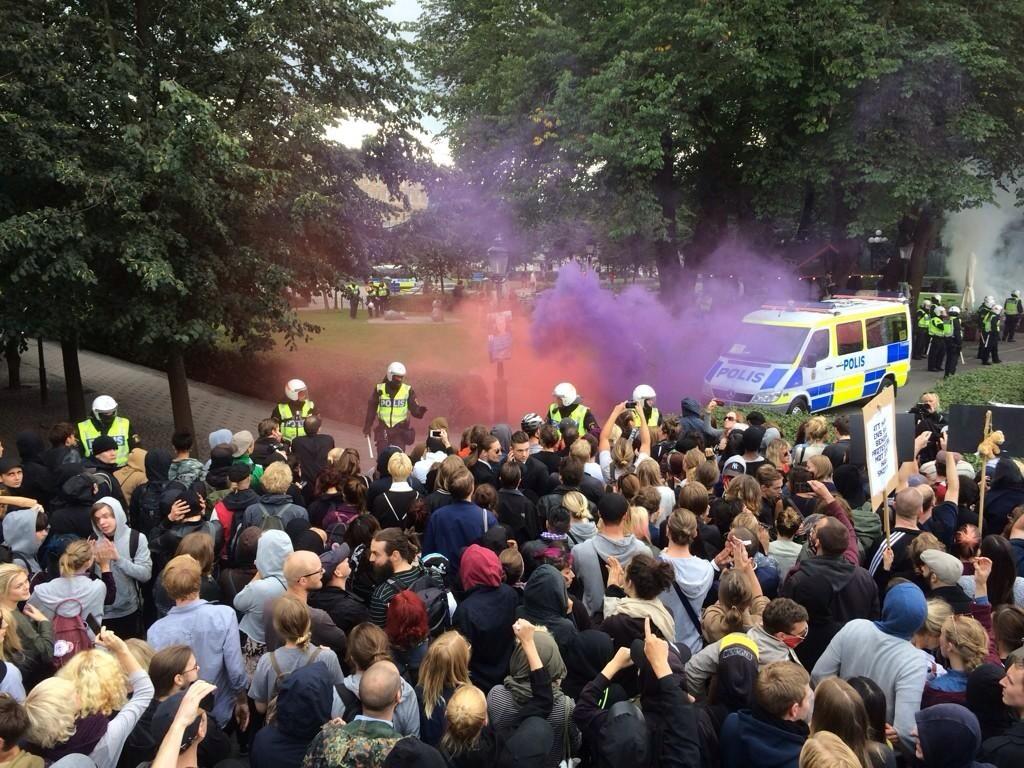 The neo-Nazis also held a march to the nearby island of Skeppsholmen, past the Kungsträdgården park where thousands of Stockholmers had joined a large counter-protest.
Fireworks and smokebombs were thrown by a small group of masked protestors, according to eyewitnesses, as other protestors shouted "crush racism." The small group also clashed with police as the neo-Nazis marched past. Reports say police used tear gas to break up the crowd.
At least 15 people were taken into custody by police for wearing face masks, news agency TT reports. One man was arrested after climbing onto the roof of the Royal Opera House, another was arrested suspected of planning an assault.
Around 100 people were at the neo-Nazi demonstration at the center of the controversy.
Earlier, police raided a community centre in southern Stockholm Saturday morning. Youths were searched and then some taken away, but no-one was arrested.
The tiny "Party of the Swedes", which only got just under 700 votes nationwide in the last election, held a similar demonstration in Malmö last weekend, where police on horses rode into a crowd of anti-Nazi protestors, injuring several.
Source
Radio Sweeden
Pics taken by Hakan Akçura:
Source Article from http://revolution-news.com/sweden-thousands-protest-neo-nazi-demo-stockholm/