Afghan officials today confirmed that the Taliban's offensive against Kunduz Province, launched back in April, has successfully expanded to take control of the entire Chardara District, leaving the forces closer to Kunduz itself, a city of 300,000 people.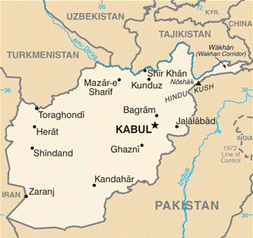 Afghan military officials reported 70 troops remain surrounded in the district, and promised to launch a new military offensive soon to retake it. The fear, however, is that the momentum in Kunduz is going the other way, and the city is in serious jeopardy.
Afghan government officials are trying to take the focus off on Kunduz, however, announcing that they took over Yamgan District in Badakhshan Province in a major gain. This claim was immediately thrown into doubt, however, as they'd announced they retook the same district only a week prior.
The loss of Kunduz would be a huge blow to the Afghan government, as the north is traditionally their power base, while the Taliban is mostly dominant in the south. Kunduz's proximity to the Tajik border is also raising concern about smuggling possibilities.
Last 5 posts by Jason Ditz
Source Article from http://news.antiwar.com/2015/06/21/taliban-offensive-nears-major-northern-afghan-city-of-kunduz/