While the state, local municipalities and police constantly destroy anti-capitalist social centers in Spain, the nazis are allowed to squat, under massive police protection. The contrast needs no additional explanations about what police is all about. The nazis occupied a building in Tetuán with the aim to turn neighborhood racist again, in spite being clearly rejected by the community. The nazis have squatted in the vecinity of young communists' organisation, UJCE. 
People shouted "No nazis on our streets", "No fascists in our neighborhood", "Madrid will be the grave of fascism". Police, always hostile towards protestors, as expected, did not allow them to chase the nazis away from the community; however antifascists promised they will not last there.
Why does police protect the nazis? People living in the vicinity say they squated there so that in the evenings they go hunting for migrant workers. "They are looking for people who look like foreigners, attack and beat them up", a person who lives in the neighborhood told media in Spain.
This is not the first building occupied by nazis in Spain, they already have two other centers, one in Madrid and another one in Castellón, where they engage in racist actions against migrants, defended by them as promotion of "patriotic propaganda". Just like in the case of neo-nazi Golden Dawn in Greece, police offer them protection, while the state allows them to grow profiting from people's dire situation, and poverty inflicted on them by the ruling classes. The state now allows the nazis to use charity to promote themselves, just like the neo-nazi Golden Dawn did in Greece. The ultras also copy the modus operandi of the nazis from Casa Pound in Italy.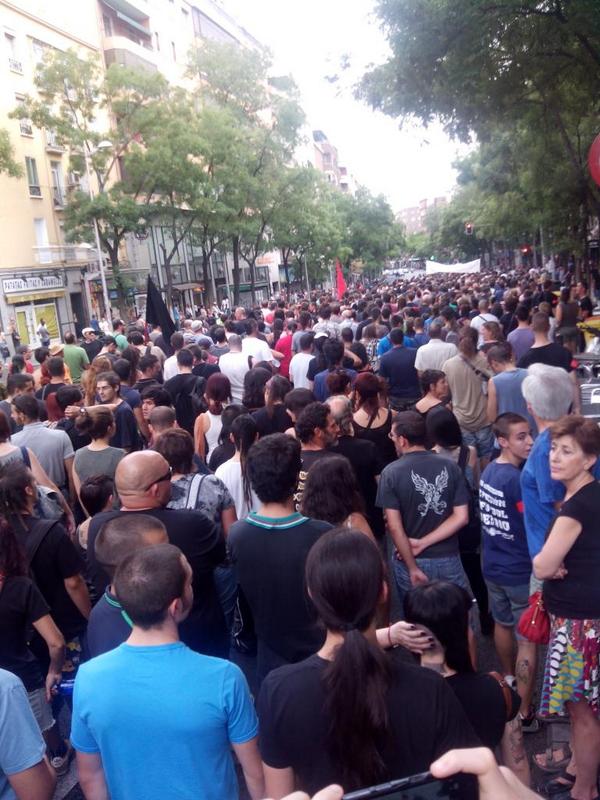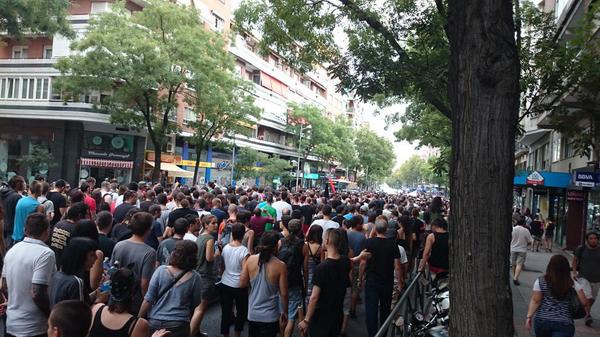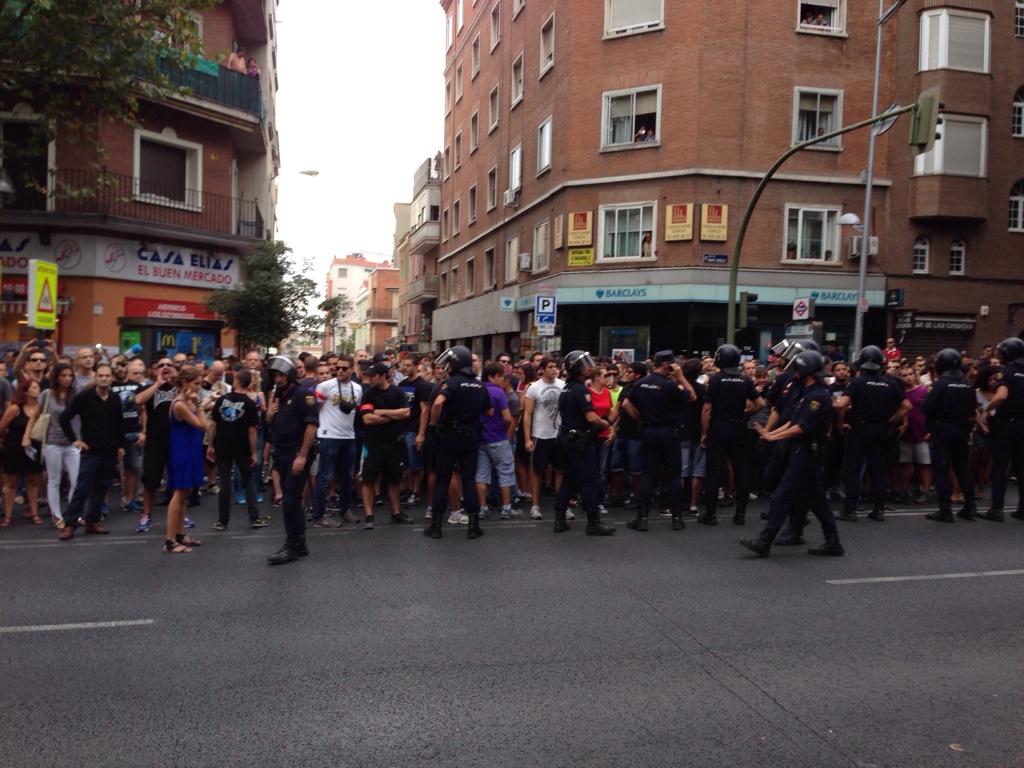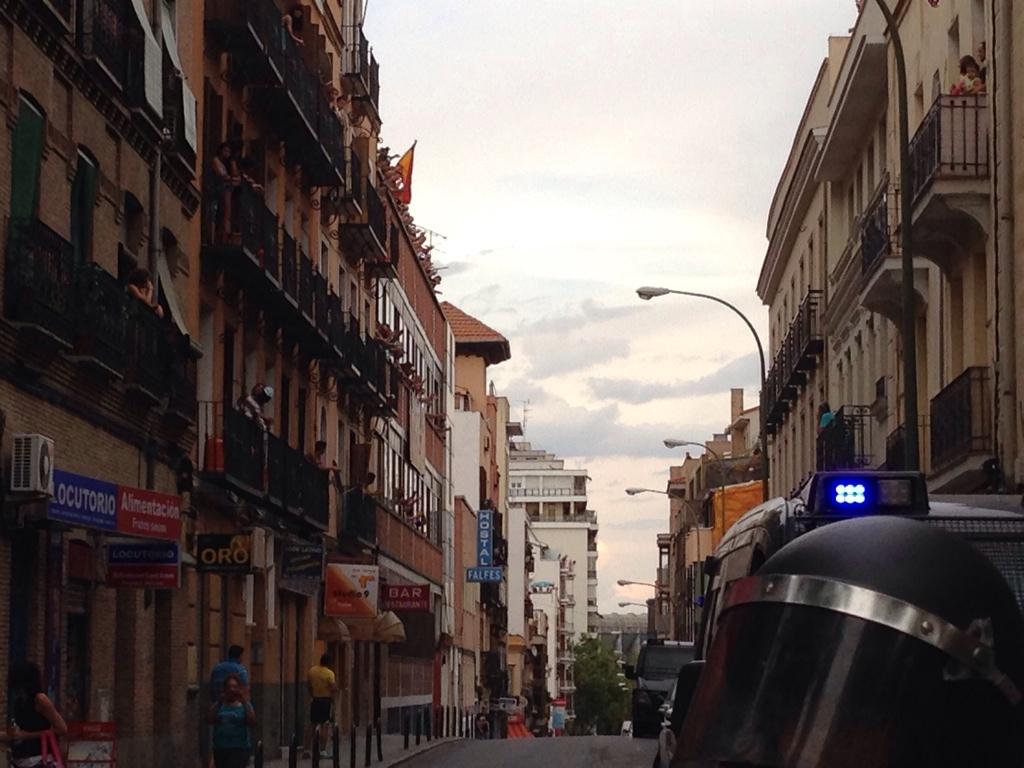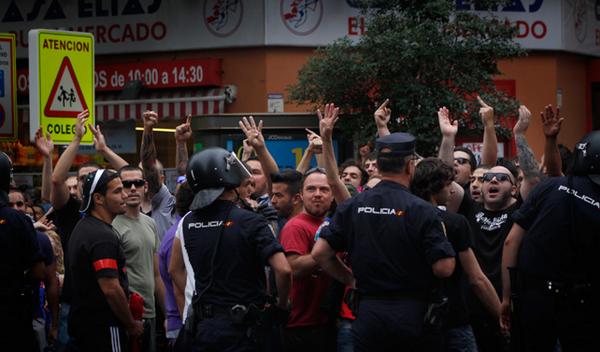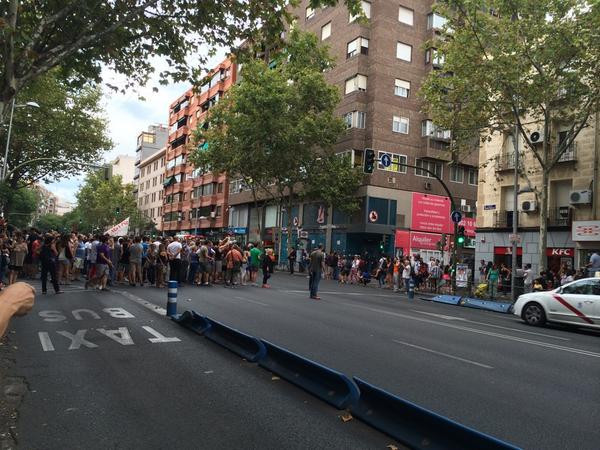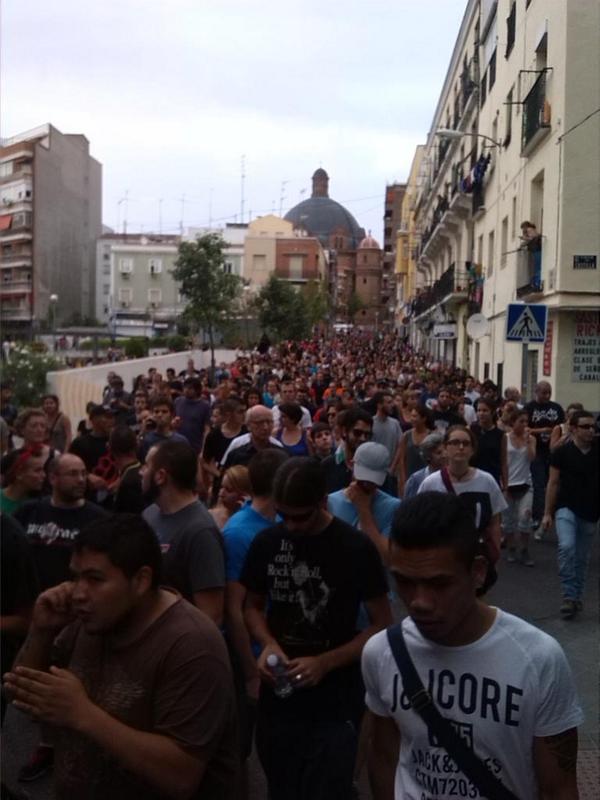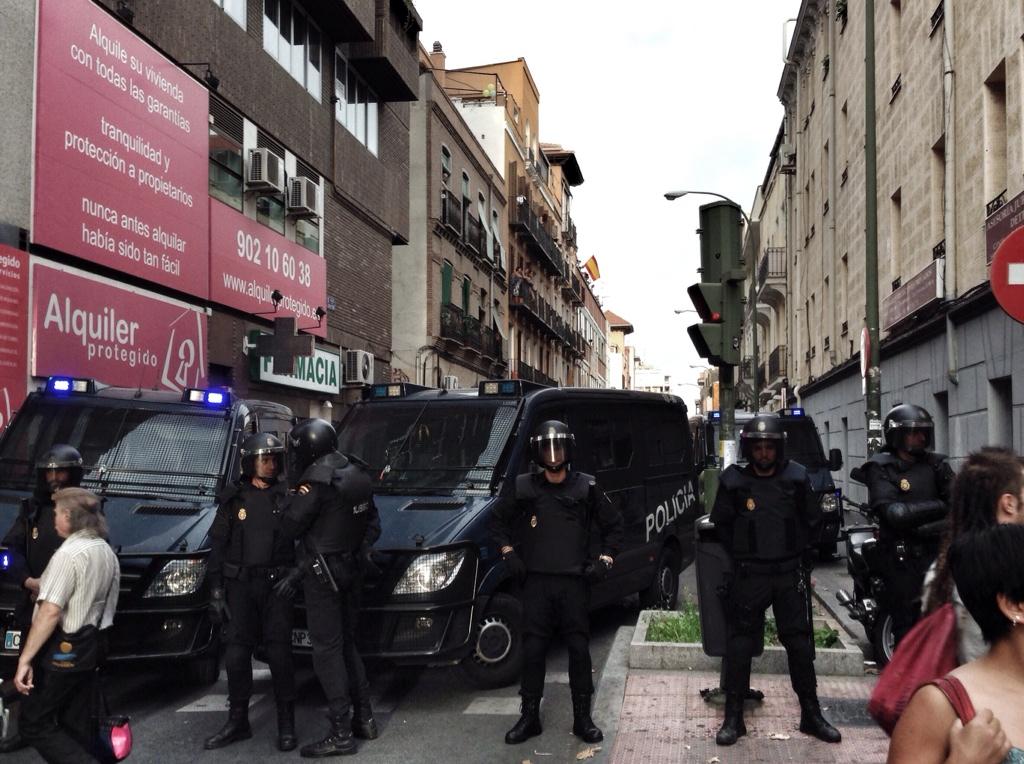 These are the nazis the Madrid police protected just 10 days after they demolished an antifascist center:
The last anti-capitalist social center the city and the police of Madrid demolished was just 10 days ago, LaTraba was one of the most vibrant autonomous space and it resisted for 7 years.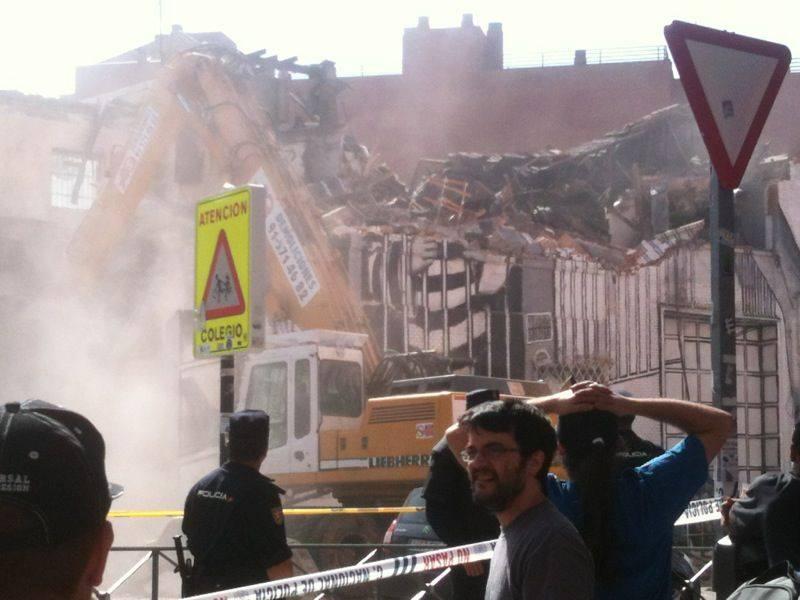 Source Article from http://revolution-news.com/thousands-protest-fascism-in-madrid-while-police-protect-nazis/