Zionists Commit Mass Slaughter in Pakistan – Kill Friday Prayer Worshippers
It is the Zionists who are behind the mass slaughter of what are reportedly Shia worshippers in Southern Pakistan. It is their plot, and it was exclusively their agents who committed this act. The same was done in Peshaawar. Some 140 Muslim youths, along with a  number of adults were cut down and bombed to death there, once again victims of arch-Zionist machinations.
Peshawar: In the deadliest slaughter of innocents in Pakistan in years, Taliban gunmen attacked a military-run school on Tuesday and killed 151 people – almost all of them students – before government troops ended the siege. 
Sure, there were some Zionist orchestrated elements of corruption associated with this massacre that have raised doubtful eyes such as the rolling out of arch-Zionist mole Malala Yousefzai, along with the absolutely ludicrous posting of posters, RE: Noah Pozner, as if he was a victim. That's all mere additional Zionist machinations. The slaughter in Pakistan and India at the hands of Jewish organized criminal elements is real and continuous. Any such elements do not take away from a simple fact. Zionist-inspired terrorists from Muslim countries launched a murderous assault against the school with the full aim of killing as many innocents as possible. They were paid to commit this attack. Somehow, they thought they would get away with and instead were caught and taken out.
The bomb-setter placed the device apparently just inside the entrance, as seen in the following:
Security officials and police examine the site of the blast. PHOTO: AFP
It is a house of worship, that is this is its only purpose. What an arch-criminal act it is, may the perpetrators be condemned to eternal punishment. Placing a bomb right in the midst of unsuspecting worshipers, what kind of criminal element would orchestrate such a crime?
In Pakistan, as well as India, they have been doing the same virtually continuously over the past decade and even longer, while simultaneously placing the blame on Islaam. Now, they have attacked worshippers in Pakistan's southern province of Sindh. taking up to 61 lives, many of whom were killed instantly in a vast bloodbath, while wounding dozens of others. Per AP:
Bomb blast at Shiite Muslim mosque in Pakistan kills 56 – Yahoo News
<div><img src="http://b.scorecardresearch.com/b?c1=2&c2=7241469&c7=news.yahoo.com%2Fpakistan-bomb-blast-kills-6-shiite-muslim-mosque-100811009.html&c5=84896432&c14=-1&cv=2.0&cj=1″ style="display:none" width="0″ height="0″ alt="" /></div>
A bomb blast ripped through a Shiite mosque in southern Pakistan as worshippers gathered for Friday prayers, killing at least 56 people and wounding dozens more, in the deadliest act of anti-Shiite violence in two years. It was deadly; bodies were cut in half, and there was much gore to be seen – that is the aim was to create as much carnage as possible, as seen by the timing of the detonation, "as worshipers gathered." Still other reports have the Islamic people being killed as they were worshiping:
Local security officials said the attack occurred when people were performing Friday Prayers…
It would be at a time when no one was really watching, when security was at a minimum, and when people were preoccupied, which is perfect timing for an act by the Mossad or one of its agents.
Moreover, dire as it is, horrific as it may be, it is nothing new for these hedonistic ones to orchestrate such terrorist attacks in mosques but also in Churches and other holy sites as well.
Regardless, the Zionists have essentially claimed responsibility for the carnage, this being through their proxy agents, Jundallah.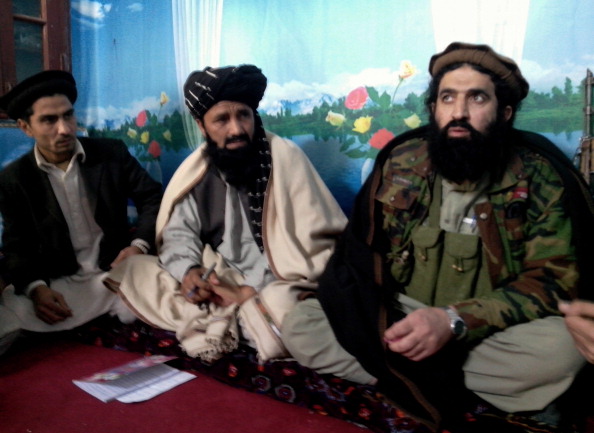 The Islamic State of Israeli Secret Services, really? That should be no surprise, then, since their primary action is to slaughter Muslim innocents.
A spokesperson for Jundallah, a splinter group of Pakistan's Taliban, confirmed on Monday the group's support to Islamic State (ISIS).
Need it be said, repeatedly, this arch-Zionist moles have pledged their fullest alegence to the Israeli Secret Intelligence Service.
The allegiance was announced after Jundallah met a three-man IS delegation led by al Zubair al Kuwaiti, said Marwat.
***
Now, regarding the current massacre it was this that was said by these ISIS moles:
"Our target was the Shia mosque. They are our enemies," said Fahad Marwat, a Jundullah spokesman. 
Another member, Ahmed Marwat told AFP: 'We claim responsibility for attack on Shiites in Shikarpur very happily.'
***
Very happily, really; he's in absolute glee at the though of butchering those people to death? The man should be hunted down and appropriately dealt with.
According to Haaretz:
Israeli Mossad agents posed as CIA officers in order to recruit members of a Pakistani terror group to carry out assassinations and attacks against the regime in Iran, Foreign Policy revealed on Friday, quoting U.S. intelligence memos.
Foreign Policy's Mark Perry reported that the Mossad operation was carried out in 2007-2008, behind the back of the U.S. government, and infuriated then U.S. President George W. Bush.
Perry quotes a number of American intelligence officials and claims that the Mossad agents used American dollars and U.S. passports to pose as CIA spies to try to recruit members of Jundallah, a Pakistan-based Sunni extremist organization that has carried out a series of attacks in Iran and assassinations of government officials.
According to the report, Israel's recruitment attempts took place mostly in London, right under the nose of U.S. intelligence officials.
"It's amazing what the Israelis thought they could get away with," Foreign Policy quoted an intelligence officer as saying. "Their recruitment activities were nearly in the open. They apparently didn't give a damn what we thought."
According to a currently serving U.S. intelligence officer, Perry reports, when Bush was briefed on the information he "went absolutely ballistic."
"The report sparked White House concerns that Israel's program was putting Americans at risk," the intelligence officer told Perry. "There's no question that the U.S. has cooperated with Israel in intelligence-gathering operations against the Iranians, but this was different. No matter what anyone thinks, we're not in the business of assassinating Iranian officials or killing Iranian civilians."
The intelligence officer said that the Bush administration continued to deal with the affair until the end of his term. He noted that Israel's operation jeopardized the U.S. administration's fragile relationship with Pakistan, which was under immense pressure from Iran to crack down on Jundallah.
According to the intelligence officer, a senior administration official vowed to "take the gloves off" with Israel, but ultimately the U.S. did nothing.
"In the end it was just easier to do nothing than to, you know, rock the boat," the intelligence officer said.
Apparently, the Mossad operation caused a fiery debate among Bush's national security team and it was only resolved when U.S. President Barack Obama drastically scaled back joint U.S.-Israel intelligence programs targeting Iran, Perry quotes several serving and retired officers as saying.
The U.S. State Department has vehemently denied any ties to Jundallah and many U.S. intelligence officials remained angry with Israel over the 2007-2008 operation.
"Israel is supposed to be working with us, not against us," Foreign Policy quoted an intelligence officer as saying. "If they want to shed blood, it would help a lot if it was their blood and not ours. You know, they're supposed to be a strategic asset. Well, guess what? There are a lot of people now, important people, who just don't think that's true."
The CIA, the White House, and the Mossad failed to respond to the Foreign Policy report by the time it went to press.
Sources:
http://www.haaretz.com/news/diplomacy-defense/israeli-mossad-agents-posed-as-cia-spies-to-recruit-terrorists-to-fight-against-iran-1.407224
http://www.ibtimes.co.uk/isis-news-pakistan-talibans-splinter-group-jundallah-pledges-allegiance-islamic-state-1475274
http://tribune.com.pk/story/830111/at-least-three-killed-40-injured-in-shikarpur-blast/
http://www.dailymail.co.uk/news/article-2933182/At-40-people-killed-bomb-blast-Shia-mosque-Pakistan-moments-Friday-prayers.html#ixzz3QLkP4Mtu
Source Article from http://nodisinfo.com/43618/