Making a tour of Europe this week, Secretary of Defense Ash Carter will first stop off in Germany, where he will push the centerpiece of his view for NATO policy, which is trying to convince Germany to dramatically increase military spending and willingness to intervene abroad.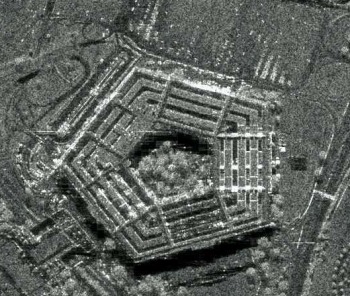 Present estimates put Germany at between 8th and 9th in the world in military spending, which the US sees as low because they only spend about 1% of their nominal GDP on the military. Since WW2, Germany has been reluctant to remilitarize too much, though the US quest for ever larger NATO adventures has outstripped the US economy's ability to pay for them all, and that's put the onus on Germany to start buying into these wars more heavily.
Notably, Carter is expected to push Germany's rearmament as key to "deter Russian aggression" against the rest of Europe, though Russia isn't spending dramatically more than Germany as it is, and barely more than a tenth what the US is spending annually.
This push has been central to the Obama Administration's policy toward NATO in general, trying to impose a minimum 2% of GDP spending on military for NATO member nations, something only a handful of member nations are presently doing. Though the US cheerfully deficit finances its massive military, this is not an option for the smaller NATO members with budget difficulties. Even bigger nations like Germany, which could arguably come up with the money, are unwilling to pay the economic costs of becoming more military-centric, particularly when the "Russian threat" is so clearly illusory.
Carter as much as concedes the point in his comments on Russia, urging a "balanced" approach to Russia and expressing hope that the next president after Putin will be more "forward-looking" and compliant with US military goals in the region.
Last 5 posts by Jason Ditz
Source Article from http://news.antiwar.com/2015/06/21/us-defense-secretary-sees-german-military-buildup-as-cure-all-for-nato/